Services
The doctors are experienced in the broad range of general practice. The doctors treat patients with dignity, respect, kindness and courtesy and at the same time practise medicine of the highest ethical standard. They are Vocationally Registered and undergo Quality Assurance and Continuing Medical Education.
HOW TO SEE YOUR DOCTOR
Appointments are necessary. Telephone the receptionist prior to attending to make a convenient time.
All emergencies will be seen as soon as possible. However, in an emergency situation, that may mean you may not be able to see the doctor of your choice.
Please help us to provide and high quality service by:
Notifying the receptionist if you consider your problem to be of an urgent nature.
Cancelling your appointment well in advance if you decide not to attend.
Advising if you have a number of problems that may require extended time
In the case of an accident and emergency, telephoning first, and you will be advised of the appropriate action.
Nobody likes to be kept waiting. We are well aware of this and try hard to adhere to appointment schedules. However, the unpredictable nature of medical practice is such that the doctors sometimes run behind time. We sincerely regret any inconvenience when we are running behind with our appointments.
MEDICAL SERVICES AVAILABLE IN THIS PRACTICE
| | |
| --- | --- |
| Antenatal Care | Insurance Medical Examinations |
| Asthma Management | Men's Health |
| Baby Health | Minor Surgery |
| Blood Pressure Checks | Osteoporosis |
| Breast Cancer Prevention | Overseas Travel Vaccinations |
| Childhood Vaccinations | Paediatric Medicine |
| Cholesterol Screening | Pap Smears |
| Counselling | Pathology Collection |
| Cryosurgery | Periodical Physical Examinations |
| Diabetes Health Check | Pre-Employment Medical Examinations |
| Dietary Advice | Pregnancy Testing |
| ECG | Prostate Checks |
| Family Medicine | Sexually transmitted diseases |
| Geriatric Medicine | Spirometry |
| Hormone Replacement Therapy | Women's Health |
PATHOLOGY (SYDPATH)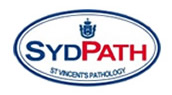 Pathology collection is performed by Sydpath (St Vincent's Hospital Pathology) who provide a pathology collector to collect pathology from their licensed collection centre within our practice. All pathology services are bulk-billed where possible and results are usually available 48 hours after collection, if not otherwise advised. The results will normally only be given to the patient, by the doctor, and a follow-up appointment is usually recommended to discuss results if a number of tests or X-rays have been performed.
CHILDHOOD IMMUNISATION
The doctors at this practice strongly encourage all children to be immunized according to the National Health and Medical Research Council Standard Childhood Vaccination Schedule. These vaccines are kept at the practice. The Health Department requires that all children commencing school produce evidence of having completed all childhood immunization and the doctors at this practice are able to issue certificates. All immunization are reported to the Childhood Immunization Register which is sponsored by Medicare Australia to record and remind parents when immunization are due.
Please feel free to discuss your child's immunization needs with the doctors.
HOME VISITS
Home visits are made to patients who regularly attend this practice. Where possible, please call the surgery as soon as possible after 8.00 am if a home visit is required. All effort should be made if possible to bring the patient to the surgery as a consultation at the home is often under sub-optimal conditions without all available resources.
Should it not be possible, please indicate to the receptionist your name, address and telephone number and the nature of the problem. The doctor will then contact you to make the appropriate arrangements.
PRACTICE PHILOSOPHY
The Rose Bay Family Medical Centre is committed to providing comprehensive family medical care to all. The doctors are experienced in the broad range of general practice and have a commitment to quality medical care.
The doctors treat patients with dignity, respect, kindness and courtesy and at the same time practice medicine of the highest ethical standard.
They are Vocationally Registered and undergo quality assurance and continuing medical education as directed by the Royal Australian College of General Practitioners.
All doctors are free to determine whether to accept new patients. No patient is ever refused access to a practice doctor on the basis of their sex, age, religion, ethnicity, sexual preference or medical condition.
REFERRALS
The doctors at the practice have no hesitation in referring patients at their request or where a problem requires specialist expertise. The regulation is that referrals are given after consultation with the general practitioner.
This ensures that the referral is appropriate and allows the doctors to coordinate the management of a problem.
The doctors are not permitted to backdate referrals, so ensure your referral is current prior to seeing the specialist.
PRESCRIPTIONS
The prescription is a legal document issued by the doctor. The doctor accepts liability for any consequence arising from the use of prescribed drugs.
A consultation is therefore required before a script can be issued. In the interest of good medical care, the doctor will normally need to review the patient before issuing a repeat prescription.
MEDICAL CERTIFICATES
Strict legal and ethical restrictions are imposed on doctors in supplying medical certificates for patients. A certificate may only be issued after the patient has been examined by the doctor and illness is clinically evident. In no circumstances can a certificate be backdated or written in advance.
PRACTICE PRIVACY POLICY
The Rose Bay Family Medical Centre has a privacy policy that complies with both Federal and State Legislation. The application of general privacy laws enhances the provision of quality health care. At the Rose Bay Family Medical Centre, we help our doctors manage health information in an ethical and lawful way, consistent with the maintenance of high professional standards and quality practice. A copy of the privacy policy of the Rose Bay Family Medical Centre is available from reception desk on request.
ACCESSING YOUR MEDICAL RECORD.
As part of our commitment to preserving the confidentiality of the information contained in your medical record we advise that strict secure storage policies are observed in this practice. Your electronic records are accessible only by staff of this practice and are protected by a security password. Each member of staff is well versed in the principles and importance of doctor-patient confidentiality.
Should you, at any time, have a query or complaint in relation to the privacy policies in place at this practice, please contact The Director Dr. Theo Penklis who will be happy to address any concerns you may have. We advise that it is the practice's policy that any complaint is required to be made in writing and addressed to Dr. Theo Penklis and marked private and confidential. (For your convenience, we have a 'COMPLAINT FORM' available from the reception desk). We advise that we will make our best endeavour to address complaints within 60 days of receipt of your complaint.